---
---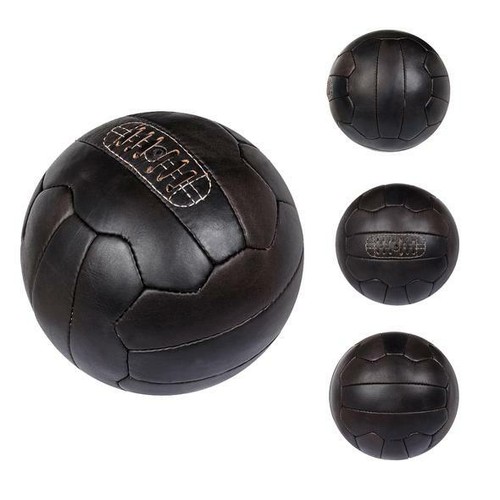 Features:
Vintage 1966 World Cup Replica Ball
100% leather - A must for a true fan of the worlds game. Hand stitched.
Great for the office display

100% leather 18 panel.
This ball is a size 5 ball that ships un-inflated.
Color: DARK BROWN
Details: The Vintage hand crafted soccer ball is made of 100% leather, is hand stitched plus has a butyl bladder for long air retention. This unique product is perfect as a gift to coaches or to the players. Our products ship from the USA and are designed by our design group in the USA. Ships deflated.
---
How long will this ball hold air after it's pumped up , will I have to keep filling it every so often ?

No. It is holding air just fine.

What size is?

Vintage ball is size 5

Can I use it on concrete/street soccer?

We don't recommend it. The leather will tear up very quickly.